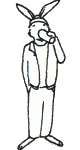 As I write this I find myself speeding down the tracks in the middle of Russia. I've been thinking a lot lately about how this trip really is about the journey, not about the destination. A week ago I was in Mongolia, and two weeks ago aboard a ship in Going from Korea to China. All of these many places I'm going through, how long I have thought about seeing them and wandering about. But, alas, here I am finally, and with just enough time to see, then move on. This whole trip came about because of Lake Baikal and Mongolia. We spent one night at Baikal, and three days in Mongolia, barely making it out of Ulaan Bataar. I knew that this is how the trip was going to happen, but while it's going on it does change from what had been mentally pictured to reality. And I think a lot of this really became apparent to me last night.

When had arrived in good time to Novosibirsk. we made our way over to the ticket counter and got tickets for the next leg. I then tried to find a phone to contact our Couchsurfing host. this proved harder than I thought, as I don't think I've ever seen a payphone in Russia. A hotel let me use there phone, and it turns out the number was busy, we tried a few times. oh, that's ok I thought, as I came back to Andrew and suggested that we just drink a beer wait a few minutes and then try again. SO we did. then I tried again. Same thing. so we decided to just go out there, she had given us directions, and said she'd be around. so crammed into the back of a marshutka, we took it over an hour, not really having any idea where we were going. when we got the end of the line, a nice woman helped us find the address. we then rang the buzzer, and nothing. we tried in vain to find a wifi signal, and eventually asked some women if we could try and call her. we did, and got the same response. so we were now in the middle of nowhere and it was getting late. we had to make the decision to head back to town while we still could and find a hotel. and this we the only place we were going that we couldn't really find cheap accommodation. so blah blah blah, we eventually find a hotel around 10:30 or 11. (and just FYI, that's what time the sun goes down in these here parts.)

and through all of this, I didn't really feel too bad. I was just going along and this was a part of the journey. it sucked that we had to spend the money, and we never met our local host, but it's all part of it, and I guess I'm just enjoying that.