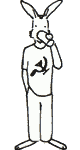 If you haven't read part one please read this first.

I got to Euros 2006 in Lausanne, Switzerland after 19 hours, traveling by car, train and foot without sleep or food. My first thought when I arrived was awe, Lausanne is really one of the most beautiful cities I've ever been to. Everything is either built on the side of a mountain or the shore of the lake and even just coming out of the train station the view is amazing. I was also amazed that when I tried to ask directions everyone seemed to be monolingual French (this is a country with 4 official languages remember), but the site was supposed to be next to the famous Piramides something something (Usually I'd look that up, but I'm typing this on a laptop designed for children in the developing world while on a 22 hour bus ride from Bulgaria to Moldova), so I wasn't too worried. As I would later find out it's a 20 min walk from the train station to the site which still took me an hour and a half to find. That's nothing against Lausanne by the way, just chalk that up to general lack of brain function at that point.

As point of fact, by the time I made it to the tournament site you could largely sum up my mental state as "mostly functional." I got there just as the first people were stumbling up for breakfast. The organizers had thought of a great deal. Vegetarian meals were provided, as were accomidations (more on that later). The site itself was right on the side of the lake and one of the most beautiful I've ever seen. Of course there was also no shade or wind break, but you can't have everything.

I had something to eat, chatted with a few people and found out I had 5 min before sick 3 started. I thought briefly about scratching, but threw on my shorts and climbed up the pyramid to the stage without warming up. I hit blurry whirl > reverse osis > butterfly. Really I'm surprised I could hit toe stall at that point. As a side note, it turned out that was it for me, after that sick 3 I decided I had no more interest in competing. Much like the rest of my footbag career that decission passed by unnoticed and I wouldn't have had it any other way.

Back to the tournament itself though, there were a few other nice touches. There were, for example, paddle boats on the lake we could use for free. I went out one evening with Katrin from Berlin to catch the sunset. We joked about paddling across the lake to have dinner in Evian, France, but the boat owner probably wouldn't have been too happy about it.

Really the thing that sticks with me from the tournament though, is the bunker. Because Switzerland is very expensive, the organizers thought to provide accomodations for us, in a former fallout shelter (prowdly advertised as the first radiation free footbag tournament). This saved a great deal of money for us all, but there were a few problems with the arrangement. For example durring the day, aside from the aforementioned lack of shade or wind break, there was a sports center nearby where we could shower, but only until 7pm. I remember vividly that each day after shred Matza would simply take off his shoes and socks and jump in the lake. There was one shower in the shelter and I am not exagerating when I say the water was maybe 2 degrees above freezing, fed as it was, straight from a glacier. I'm told I'm one of 3 people who used that shower durring the tournament. So picture if you will around 150, sweaty, unshowered, slightly sunburned Footbagers sleeping, packed together on shelves (yes, shelves, no one had an individual bed) in a subteranien, unventilated bunker.

I just got back from the 2008 World Footbag Championships in Prague (more on that in a different post), where for the first time in my footbag career I stayed in a real hotel room that I reserved and payed for myself (as opposed to crashing on someone's floor). It was an interesting experience, but I'm not sure it's one I want to repete. The day may come when I travel first class and stay at nice hotels, but I hope not. I may have lost some sleep because of Lausanne, but I can safely say at the least that I'll never forget it. Nevertheless I hope everyone had a more peaceful trip to Prague than I and fewer adventures than I inflict upon myself.

Thanks for reading (As it turns out I ended up writing this story in 4 different countries).