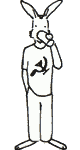 I'm writting this story within view of lake Ohrid in Macedonia on my XO. I started this trip by flying down to Athens to meet a friend and we're slowly making our way to Bulgaria where I hope to tear it up with the Bulgarian shreders in Varna before flying over to Prague for the World Footbag Championships 2008.

This has become something of a tradition for me, I try to do something stupid, painful or at least memorable before each tournament so that more than a decade after my first tournament I can still keep them all straight. Nothing opitomises this principle better than Euro's 2006 in Lausanne, Switzerland.

19 hours to Euros, part I (this part of the story contains virtually nothing about Footbag)

Shortly before the tournament, showing my customary lack of long-term planning I had no money and no time and hadn't coordinated with anyone from FC Footstar in Berlin. Just a few short days before the start of the tournament I gave it one last chance, looking for last min flight or train deals, but the price of both was astronomical. I had maybe 200 euros total I could spend on the trip so long as I didn't plan on eating too much when I got back. My last hope was a Mitfahrgelegenheit.

If you've never used it, Mitfahrgelegenheit.de is simply the best way to get around western Europe. People going on long trips with a seat free will register and you can ride with them for a little gas money. The problem is the farther the trip the less likely you'll find a ride and Lausanne is a long ass way from Berlin. Still I thought if I coud at least get a ride to somewhere in Switzerland I could make it work,... nope. German/Swiss border,... nope. Last ditch - Cologne,... nope, everyone was full up. At that point I'd given up hope and was making other plans for the weekend when, the competition already started, I got a text message back from one of the drivers. Someone had canceled at the last min, which gave me about 2 hours to make up my mind, pack and get to the other side of town to catch a ride to Cologne wiht no idea of how I was going to get to Lausanne. Surprisingly the harder something is, the more likely I'll try it, so I texted back the driver, threw stuff in a bag and took off.

I met the driver around 2, as it turns out where I met him was a couple blocks from where my first job would be in Berlin, but at the time I couldn't find it and we left a little late. So off we headed in an over stuffed car on a long, hot smokey car ride. We got in to Cologne around 7 hours later, already getting dark. From there I had to get a full priced ticket to the Swiss border. I arrived at Freiburg, Germany close to midnight, with everything closed, no swiss Francs and still no idea how to get to Lausanne.

I took a train one stop to hop across the (now uncontrolled) border and not wanting to wait till morning for the next train I ended up taking city trains (S-Bahn) from city to city, changinng every few hours. By the time I pulled into Lausanne it was already light.

Some people seem to have this strange idea that because Switzerland has 4 official languages all Swiss are multilingual. Although this is generally true it wouldn't be that hard to assemble a group of 5 Swiss, no two of whom could talk with one another. Nowhere in my experience was this more true than in French speaking Lausanne. Trying to ask and understand directions with my 6 word French vocabulary was interesting, but I finally found the site at 9 am, just about when everyone else was stumbling up for breakfast.

In total I had traveled for 19 hours, in that time to keep myself awake I reread the Hobbit cover to cover. Ariving, bleary eyed and worn out I just had time to eat, take in the extraordinarily beautiful site and then get called up, without time to warm up, for sick 3. But that can wait for part II.

Thanks for reading.