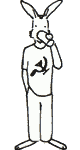 Preamble


The BAP, for those who don't already know, is a players' organization of the top footbag freestylers in the world. To enter active members must vote you in. This vote usually takes place only once a year at the world footbag championships, but exceptions have been made. At one point in my life it meant a great deal to get in to BAP.



Disclaimer


Before I begin the story though, I feel a disclaimer is needed. First, my comments about world's 2002 are not meant to be any kind of impartial record, rather they reflect my state of mind at the time and as such are heavily biased. There was originally a version of this story that named a lot more names, but aside from not wanting to piss anyone off, the names are a little beside the point, this is a personal story and ultimately I'm the only one responsible for myself. Second if you were playing around the time this story takes place and remember anything differently I'd love to hear about it (I'm far from a perfect source of history), so please leave a comment below or send me an email. Ok, here we go:



The Quest For BAP


I first touched a "Hacky Sack" in summer 1994. I have to laugh whenever I hear someone say they're not coordinated enough for Footbag. That first time we must have played for more than an hour and I think I managed to touch the bag a total of 4 times, the rest of the time the bag just flew mockingly past my feet. After that I didn't see another Footbag until around March 1995. I was going to a small school then and there wasn't much else to do, so we'd gather in a circle hopelessly trying to get a "hack." I think it took me the better part of 3 weeks to get up to a dozen kicks.

I finally broke down and with my meager allowance bought my very own knit bag. Maybe my natural talent was finally showing through, more likely it was my obsessiveness, but either way I quickly became the best kicker at my school. That wasn't saying much. Anyway even at that point, only a few weeks in, just counting consecutives was wearing thin and I needed something else. The kid who'd brought the first Hacky Sack to school told me the real pros could be found at the Saturday Market and I was determined to find them. As it turns out I didn't until I accidentally invited myself over to Kenny Shults' house, but there were still plenty of people for me to learn from.

If I wasn't a prodigy I was at least making steady progress. At first I think Footbag was just something to do, everyone's a little awkward at that age and Footbag let me meet new people. But soon enough I was learning my first tricks and became more and more fascinated with the sport and by extension everything about it. I discovered footbag.org and watched the few videos they had religiously. I remember how one night I watched a tape of the 1996 Heart of Freestyle tournament and the next day got super excited and hit my first torque, in jeans. There was this amazing group of athletes I knew only from video who called themselves BAP and I wanted to be one of them.

I guess I started out having some curious ideas about Footbag, but in general I think I wasn't that far off of a lot of new players. I can only guess at what players think of BAP now, but when I was getting started and first heard of it's existence BAP was a very exclusive club. There were 16 members, 14 of them active who I can still name from memory (Kenny Shults, Peter Irish, Tim Kelly, Genzu, Greg Nelson, Rick Reese, Denis Jones, Eric Wulff, Ahren Gehrman, Steve Cramer, Scott Davidson, Paul Munger, Josh Casey and Tuan Vu).

I'll admit to a bit of hero worship and when I went to my first world's in 1997 I knew them all by sight. 1997 was something of a landmark year for footbag. A new generation showed up with some interesting new ideas. I saw quantum, atomic and blazing, even though we didn't know what they were. I'll never forget watching Peter Irish hitting leggy style blurry flux and being blown away. 6 new players were added to BAP that year. In case you're curious I didn't even merit an honorable mention, but I was hell bent to get in.

I taped some carpet to the floor of my basement, hung a florescent light and made myself go down and play for 2 hours a day. If I wasn't completely hooked already it was that period that really got me. Most sports were too abstract for me. The difference between a great footballer (soccer player for my American readers) and a good one is hard to quantify. But in footbag when you hit that first paradox whirl, that first torque... you're not just refining your craft, you can concretely do something you couldn't do before. I think you need to be a player yourself to fully appreciate what a rush it is and I hit a lot of new moves during that time, each of them a dizzying high like no other. I also lost a couple bags thrown out of frustration. These days I tend to think of freestyle more as a social activity, but there's something to be said for practicing alone. You're responsible for no one but yourself, your triumphs and disappointments are yours alone. For as long as it lasted I got pretty good. Although such a thing is hard to judge I'd say by the time I left for Germany in 1998 I was probably somewhere in the top 50.

If I was top 50 in the world back then, I was probably the best player in continental Europe when I arrived. Although it was something of an ego boost, I was often treated like something of a celebrity when I traveled to footbag clubs, it was also frustrating not to have anyone to play with. Fortunately I was still motivated, able to travel and had access to the internet. I kept practicing, usually alone, and traveled as much as I could. One of the things I've only gained with age is a certain amount of tact. It's fortunate I didn't have it back then because I would shamelessly invite myself all over the place in Europe just by telling people I was a Footbag player from America, I'd like to visit your club, oh and do you have a couch I can crash on? I can't imagine what they must have thought, but everyone seemed glad to have me. The scene was exploding, which slowly made up for my semi-isolation in Munich, but I still longed to make it to worlds, play with the top players and show them what I could do.

At Euro's in Paris 2000, owing partly to me not concentrating on my second degree as much as I should have, I was on the top of my game. The first day we were on a big outdoor stage and for some reason everything was working for me. It seemed like every time I touched the bag I was cranking out at least 20 contacts and hitting my biggest combos with ease. It was while I was still warming up that I met Lon Smith. I'd heard his name but never seen him play before. I immediately loved his style and we quickly fell into the freestyle conversation of new sets and tricks. For what it's worth while I was doing my blurry whirl drill (still a big trick back then) Steve Goldberg told me if I could make it to worlds I'd get BAPtized.

The whole story of Euro's 2000 I'll leave for another day, but Ahren Gehrman deserves a special mention. Although he was my age Ahren was part of the older generation. He'd been BAPtized in 1996, and I've heard people claim he was the top shredder that year. He'd gotten a little rusty but then came back in 2000 in a big way. He was hitting some combos and moves then that still hold up pretty well after all these years. I saw him hit "your mom" along with a lot of other crazy stuff. I saw him hit atomic whirl and a couple strings later I did it myself, first try, mid run. I was on one hell of a run that tournament. Sadly it didn't extend to the actual competition where I placed 6th. Fortunately I got drunk on gold mettle winning French wine, bitched loudly about the judging and felt better.

After that I went from partial isolation to the total isolation of South Korea. The first few months I had a light work schedule, was still pumped from Paris and determined to hit everything I'd seen Ahren do. I skooled both sides, all sets and all kinds of new tricks. I made my own shoes modifying the holy hell out of a pair of high top running shoes. The combination of energy, time and good gear seemed to work and everything clicked. In practice I was consistently cranking out tripless runs in the mid to high teens, skooling new 5 add combos and to 6 and beyond. The climax, as it were, came when I hit 15 new moves in one day. A few weeks after that I hit my first 7 add move. I knew the Footbag scene pretty well back then and I'd guess I was somewhere in the top 20.

For the last part of 2000, with no gym and no one to kick with I tried to keep playing and keep motivated, but eventually my job tried to kill me. For about 6 months I was working 13 hour days and quickly lost interest in anything that didn't involve sleep, alcohol or my growing collection of dvds. Towards the end of my year there I was physically and mentally done. I finagled my employers to let me out of my contract a couple weeks early so I could make it to Euro's in Prague and headed out. When I made it back to Europe in summer 2001 I was badly out of shape and out of practice. Still, I could do a few new things and the footbag world hadn't passed me by. It was there I got to see a young Vasek, Ryan Mulroney, Eric Wulff, Mika "Puka" Koistinen and many more. I was able to hold my own and even show young Vasek a few tricks. Let the record forever show that I beat him in a game of "shred."

Again I had a great time, Prague is the happiest place on earth, and I have a lot of fond memories. BAP was still in my mind and I could have gone to world's instead of Euro's and had a chance to get in, but Prague was more important to me. In retrospect that subconscious decision was something of a turning point in my Footbag "career," but at the time I never stopped to work it out.

If I had to guess I'd say those two years, 2000 and 2001 I was somewhere in the top 20 or 30, but top 30 is a hell of a long way from number 1. After that I went back to Portland where I found a lot had changed in 3 years. A lot of people still kicked, but the freestyle scene had dried up and blown away. I managed to track down some new kid named Noah Jay-Bonn who wasn't bad, but he still lived at home and couldn't meet that often. 3 years of not having a club or steady playing partner had taken it's toll and I was struggling to stay motivated, but when I watched video of the top players, of Lon, Ryan, Ahren, Peter and Chad, I could see they were still a level above me, but the gap wasn't so great I couldn't bridge it. I could hit or was close to the tricks and combos they were doing. It's hard to give up when you can see the finish line, so I kept trundling along.

I went to world's 2002 a little rusty again but I thought I still had a shot at BAP. I played alright the first day, like every world's I met a lot of new kids I'd never heard of and got to see Vasek again, who although he still wasn't quite the monster he would become was working a lot of tricks I could tell were leading to unexplored territory. I reconnected with a lot of people I hadn't seen in years and generally felt pretty good. One thing that did kind of weigh me down was the etiquette nazis who were in full force that year. One of them in particular I found particularly grating, but more on that later. In the end none of it, my dwindling motivation, lack of practice and other people sucking the fun out of the sport mattered. It didn't matter because I quickly came down with the second worst flu of my life.

The next day it was 93F (34C) without a cloud in the sky. Most players were out enjoying the sun trying to show off what they'd learned shredding alone in their basements the last year. I however was bundled under three sweaters shivering in the sun. I scratched out of all events and was only able to play for another hour or so that whole tournament. I saw history being made when Vasek beat Ryan in the finals. I saw the epic "silent night" shred, Honza's amazing sick 3 combos, and Alex Zerbe's surprising final 8 routine, but I saw it all from the sidelines.

Usually at tournaments it's the camaraderie and the energy that I enjoy as much as playing itself. I love standing in a circle seeing everyone challenge and hopefully surprise each other with their sickest combos. You prop each other up, push each other to crank out your best freestyle. Perhaps it's because I was already in a bad mood being sick, but there was an air around some of the top circles that I found stifling. One player in particular would yell at people for self serving a dropped kick before a run had even started and even louder if he thought you'd 'the'd or bailed. I'm not going to name names because I don't want to demonize anyone, but if you were there you probably know who I'm talking about. At any rate, it completely killed it for me. I couldn't play, and what was otherwise a very exciting world's was drowned out by a couple people way to caught up in their own rules.

I think I realized at the time it was my last shot for BAP and at that point it was still something I wanted. I had worked hard over the years to get my game to where it was, I had paid my dues traveling and bringing advanced freestyle to a lot of places and the recognition would have been appreciated. But at that point, more than the recognition I had just wanted to play well. My game was forcibly shut down by illness and even just hanging around a lot of the circles wasn't any fun thanks to a couple grating individuals. I felt like I didn't belong in a place where the "rules" had taken on more import than the game itself so I left. I didn't go to Footbag sites on-line and I didn't play very much. Back in Portland the Footbag scene took off around me. Ethan Husted moved in, then Noah and more recently Nick Landes took off. I was barely there.

Now that I've reconnected somewhat with the footbag scene a strange thing has happened. Whereas while I was living in Munich I was the new young player, now living in Berlin I'm the old man of Footbag. Every now and again I'll reconnect with someone I haven't seen in forever and they'll ask me if I was ever BAPtised. At some point I realized what a load off my mind it is that it never happened, that I have a certain amount of anonymity.

As I look back I realize that up to World's 2002 I was always chasing something. First it was the other kids in my class, then a consecutives record, then the move list and BAP. For a long time Ryan Mulroney was our target, then Ahren, Sunil and Lon and now Vasek. I saw a lot of guys push themselves to great heights chasing BAP and I've seen many more burn themselves out and fade away. Maybe I'm one of them. The strange thing is I'm not chasing anything anymore, I'm just playing. I'm still learning, and year on year I'm getting better, but the freestyle elite have long since passed me by and I like it this way. I can dip in and out as my time dictates and bore all of you with my old stories. I used to beat myself up with frustration if I couldn't master a new trick, now I focus on what I can do. I still have my own demons but they're measured by me and no one else now.

I think, if possible I love this sport now more than I ever have. For the last 14 years it's been one of the few constants in my life and I have nothing but good memories (even my flu at World's 2002 ended up being a good thing in the long run). For all of you out there chasing Vasek and whoever comes after him, everyone shredding only with a webcam in your basement somewhere or making that winning routine and hoping to impress BAP at Worlds this year in Prague, don't give up, you may not get there, but it's one hell of a trip.